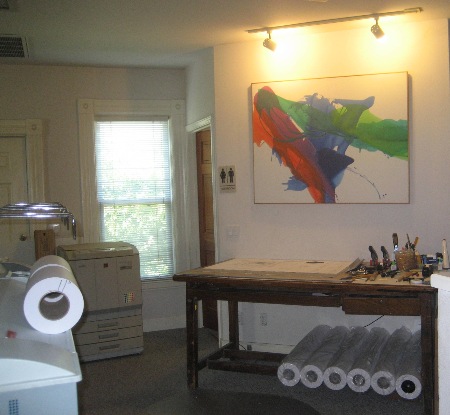 Services

Large-Format Printing: If you bring us your paper plans, we can make you black & white copies, usually while you wait.
Large-Format Digital Printing: Files can be emailed to us, sent through Dropbox or other large-file services, or brought in on a CD or flash drive, and we will make you paper copies. We are currently able to print from: PDF, PLT, TIFF and usually DWF file extentions.

Digitizing Plans: Need digital versions of your plans? We can make black & white PDFs, TIFFs, or JPEGs and either email them to you, make you a CD, or put them on your flash drive.
Large-Format Color Printing: We can now print in color, from digital files.
Reduction & Enlargement: We can reduce your plans to 8 1/2 x 11s, enlarge them to 36" x anything, and just about everything in-between.
Stapling, Binding & Folding: Let us know if you need your sets to be stapled or bound, or if you need them to be folded.
After Hours Service: We have an outside bin where we can leave prints for after-hours and/or weekend pickup, for those unable to make it in before we close to pickup their prints.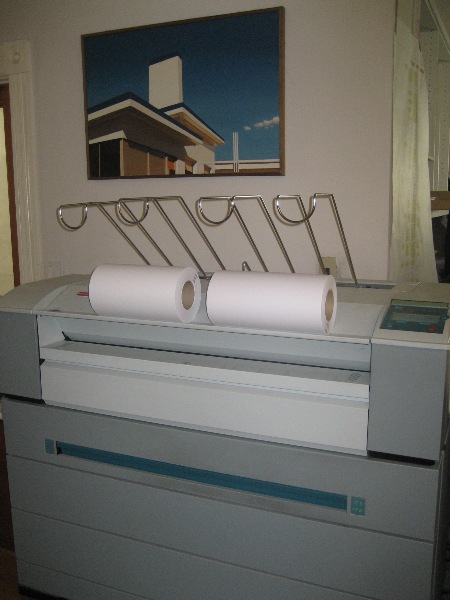 Drafting Supplies

Sebastopol Blue provides customers with a selection of most used supplies, such as:

Vellum sheets:
-Plain, plain with border and title block or with grid (8x8 grid: architectural)
-Sizes: 24"x36" or 18"x24"
Vellum Pads in size 8 1/2"x11"
Flimsy, in various sized rolls
Architectural Scales: 12" or 6"
Engineering Scales: 12" or 6"
Inkjet Bond rolls, for your own office plotter.
We can also special order any drafting supplies or equipment that you might need